Tag Archives:
PPTX
While Microsoft PowerPoint is the most popular application used to work on PowerPoint files, there are other tools that allow you to open and view a PowerPoint presentation on any device.
We understand that you may not always have access …

We are pleased to announce the Aspose PowerPoint Viewer App to view the Microsoft (PPT, PPTX) & OpenOffice (ODP) Slides with Page Thumbnails, Downloads, Zooming and many more features.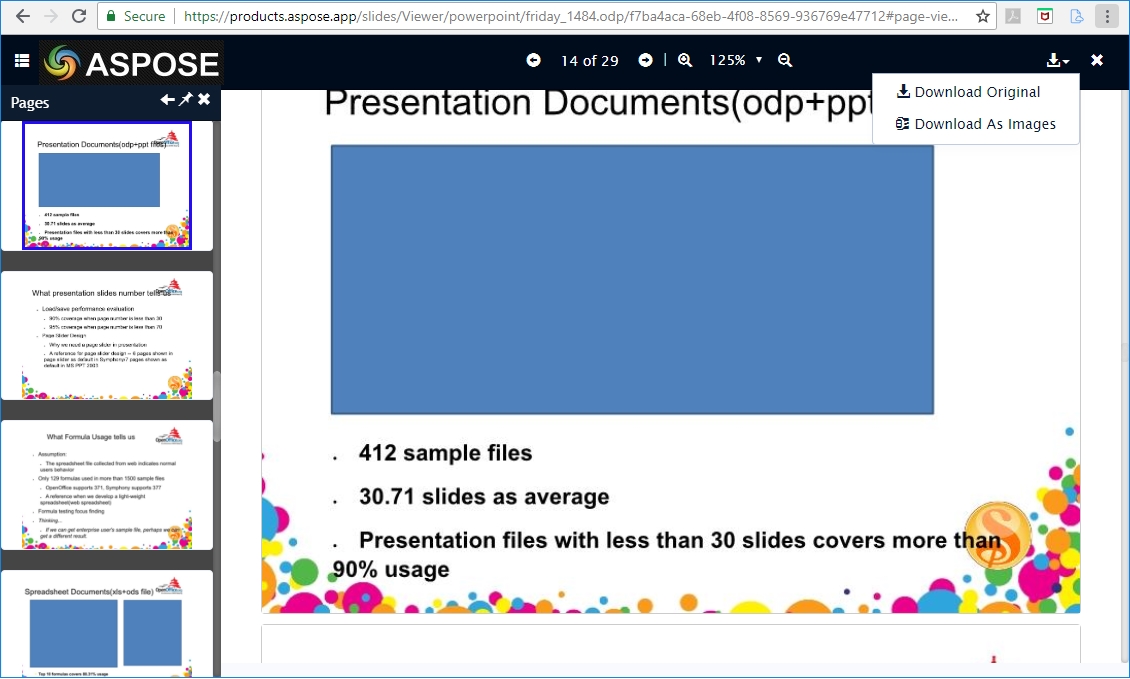 How to View the PowerPoint Slides?
Simple steps to view…