I Want to Break Free

Song by Queen
Free Office Intro
When it comes to office-related activities, Microsoft Office is a standard tool. Free Office options often cannot even reach our table. Its components, such as Word, Excel, PowerPoint, and Outlook, are traditional. On the other hand, it has recently grown into something much larger and more diverse. For years, we watched it grow and develop. In addition to Word (documents), Excel (tables), PowerPoint (presentations), and Outlook (mail), it now includes a slew of products for various office tasks, including Skype (voice and video calls), Teams (videoconference tool), OneDrive (cloud drive), OneNote (your note tool), Calendar (scheduling tool), Sway (interactive reports, presentations, and personal stories), Power Automate (automation for time-consuming tasks), To Do (tasks and their priorities), People (or (online safety tool). There's more if you need it.
But here are two critical questions: do you need all of those tools for your daily tasks, and do you want to pay for them? Because MS Office is a fantastic set of tools, but it is not free. It is, indeed, quite costly. And when we hear almost every day about the impending crisis, inflation, and other turmoil in the economy and financial markets, the idea of saving even a little bit comes to mind. So, once again. Which do you prefer: Microsoft Office or free Office suite? By the way, we discussed shareware options in another article, "Word, Excel, PowerPoint – the only ones forever?" Naturally, there are parallels with this article, but I'd like to discuss potential alternatives here, focusing solely on free Office suites.
Financial considerations may not be the only ones to be considered. It is also critical to understand which functions are absolutely necessary. In many cases, basic functions will suffice. However, if you require something more advanced, you may find yourself in trouble and in desperate need of a solution. Of course, it depends.
Another issue is that some free solutions necessitate a constant and fairly strong Internet connection. Obviously, these options are not suitable if you travel frequently or need to work from remote locations with poor connectivity.
Free Office Software – really free productivity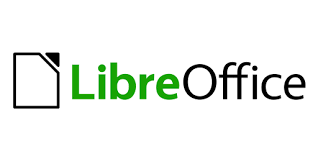 LibreOffice is a powerful Office suite with a long history of evolution and succession. It is the successor to OpenOffice, whose origins can be traced back to StarOffice. This is an open-source cross-platform tool that debuted in 2010. It supports Microsoft Windows, Linux, macOS, and other operating systems, including mobile ones (iOS and Android).
The only thing you might miss is emailing and publishing – it doesn't have such features as Microsoft Outlook and Publisher (or, better to say, only partial support is present). Voice recognition is also lacking.
---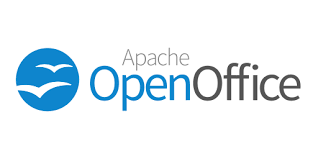 As previously stated, Apache OpenOffice is the direct successor to Sun's OpenOffice. It is free and open-source software that has been actively developed for many years on the basis of a well-developed product and experience. It uses an international open standard format (OpenDocument, ISO/IEC standard) to store data, can generate files compatible with Office Open XML (DOCX, PPTSX, XLSX), and supports a wide range of languages.
It was made available for several operating systems, including Microsoft Windows, MacOS, and Linux. There are also ports to several others. In fact, the suite's set of programs is very similar to the previous one, LibreOffice. This is not surprising given that the latter was also based on OpenOffice. The suite includes the following applications: Writer (word processor), Calc (spreadsheet editor), Impress (slideshow editor), Draw (graphics editor with vector and raster graphics support), Base (database software), and Math (mathematical formulae software).
As with LibreOffice, there is no support for mail and publishing software, as well as sound recognition, as there is in Microsoft Office.
---

WPS Office is a productivity suite that was created in China. It provides both free and paid options.
The suite includes WPS Writer (word processor), WPS Presentation (slideshow editor), and WPS Spreadsheet (spreadsheet editor), as well as WPS PDF (PDF editor – though not all functions are available in the free version), and WPS Docs (collaboration tool). It also includes a robust toolkit for performing a variety of tasks such as file conversion, text extraction, long-image output, watermark creation, and annotations.
It is available for a variety of operating systems, including Windows, MacOS, Linux, iOS, and Android. It also supports 47 file formats (including Microsoft Office), 13 PC languages, and 46 mobile platforms.
Another thing to keep in mind about WPS Office is that some free features, such as printing, are only available after viewing an advertisement. It currently lacks email software.
---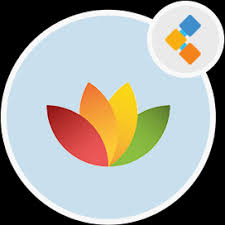 FreeOffice 2021 bills itself as "the best free alternative to Microsoft Office." It is compatible with Microsoft Windows, Mac OS, and Linux. Its Android version was also released recently.
TextMaker (word processor), PlanMaker (spreadsheet editor), and Presentations (slideshow editor) are all part of the suite. You can also download the FreePDF editor, which has a wide range of functions. There will be no emailing or other tools.
FreeOffice is Microsoft Office compatible and can save files as docs, pptx, and xlsx.
Many other formats are also supported.
---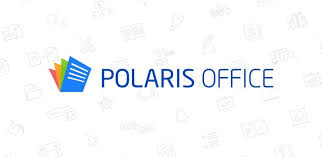 Polaris Office is a Korean productivity suite. It provides several office options, including OC (Windows and Mac), Cloud, Web, Tools (a collection of file converters, PDF tools, and viewers), and Mobile (iOS). In fact, for the purposes of this article, the only appealing option is Office Web because it is free. Web Word (word processor), Web Sheet (spreadsheet editor), Web Slide (slideshow editor), and Web Hangul or Web HWP are all available (word processor for Korean using HWP file format). Its interface is reminiscent of Microsoft Office, and files can be saved as docx, ppts, xlsx, or hwp depending on the type of product. One disadvantage is that the free version does not have many functions and is not ad-free.
---

OnlyOffice provides two free Office suite options: OnlyOffice Personal, a personal online office, and a free Desktop Suite with editors for Windows, Linux, and MacOS.
The majority of popular file formats are supported, including DOCX, ODT, XLSX, ODS, CSV, PPTX, ODP, and others. The tab-based interface makes it easier to work with multiple files in one window. Document editing, spreadsheet editing, presentation editing, form filling, and PDF editing are all included in the suite.
OnlyOffice includes advanced online collaboration and encryption capabilities, as well as advanced extension options via third-party plugins.
---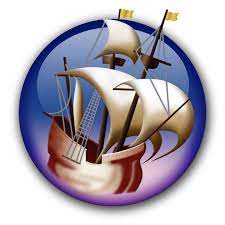 NeoOffice is a free Office suite for Apple Mac computers built on the OpenOffice and LibreOffice platforms. It supports documents from those two office suites, as well as simple Microsoft Office documents such as Word, Excel, and PowerPoint, and also a variety of other formats.
It does have some unique features that are not even present in its predecessors. NeoOffice includes a word processor, spreadsheet editor, presentation editor, graphics program, database program, and formula program.
---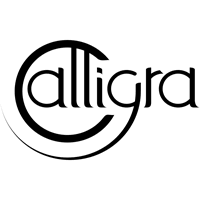 Calligra is an Office suite that is a fork of KOffice and was originally designed for Linux and Unix systems. It is, at the very least, available for the vast majority of Linux distributions and FreeBSD. It is said to be available for Windows and MacOS, but only with "preliminary support" (whatever it means).
Words (word processor), Sheets (spreadsheet editor), KEXI (visual database application creator), Karbon (vector graphics editor), Plan (project management tool), Stage (presentation editor), and Gemini (an office suite for 2 in 1 computers) are just a few of the applications available.
The only drawback is a lack of compatibility. Microsoft files, for example, can be opened. However, the documents are only saved as ODF files.
---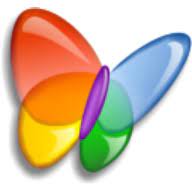 SSuite Office is a collection of free products and suites for multiple tasks and scenarios, rather than a collection of standard productivity applications. And there is plenty of it. There are online web applications, office suites, communication apps, security apps, financial apps, various tools, and even games.
Office downloadable versions are Windows-only, but you can use Web-based versions. All major file formats are now supported (doc, xls, pdf and many others, even HTML5). However, it is not as spacious as other office suites. Word processors, spreadsheet editors, and database tools are examples of Office products. They are also available in a variety of versions, allowing you to find the one that best suits your needs.
The shortcomings are the single-platform support (though the Web-version can help with some issues) and the somewhat disorganized documentation.
---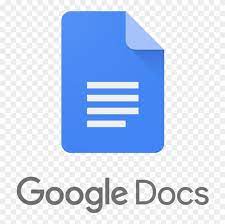 It is a Google Office suite that is available for free. In our review, it is the first purely online suite. The benefit is that no installations are required, and everything works directly from your browser. It also supports multiple collaboration options out of the box, as well as all of your other Google tools.
On the other hand, if you believe it is a good idea to save your work offline and edit it later, you can now do so. However, it requires the installation of an additional product, either as an add-on for your PC/Mac or as a separate app for your mobile system.
As of now, the suite includes Google Docs as a word processor, Google Sheets as a spreadsheet editor, Google Slides as a slideshow editor, Google Forms as a form creator, and Google Drive. Other productivity features you may require for your daily routine include emailing via Gmail, content sharing in Google Meet, and storing your work in Google Drive, among others.
Microsoft Office files can be edited and saved without the need for additional conversion. Importing and editing PDF files is instantaneous. The tools also include versioning support, allowing you to keep track of all changes to your documents.
---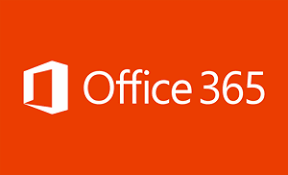 This is a Microsoft suite that is available for free online. Yes, you read that correctly. This is completely free Office suite option coming from Microsoft directly. It provides the majority of the fundamental functions for Microsoft Word, Excel, PowerPoint, and OneDrive. However, if you require something more advanced, you should then think of the paid options.
More information on free Microsoft Office options can be found in our previous blog post, Free Microsoft Office – Just Get It.
---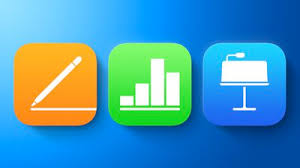 If you prefer the Apple ecosystem, you are in luck because you can use iWork, Apple's free Office suite. If you can call it free after purchasing an Apple device, that is. So, yes, it is only available for Apple products. However, it has a wide range of functions and tools. Pages enables you to work with documents, Numbers helps to create tables, and Keynote generates beautiful slideshows. Though you work with files in native Apple formats, you can easily import them into a variety of commonly accepted Office ones (such as doc/docx, xls/xlsx, ppt/pptx, or even pdf).
There is no separate iWork email software, but you can find a lot of options produced for MacOS or iOS.
---
That Korean office suite clone is more similar to traditional ones like Microsoft Office. However, it offers free Office suite for Mobile and Web Office only. Hancom Word closely resembles Microsoft Word, Cell mimics Microsoft Excel, and Show imitates Microsoft PowerPoint. Their documents can be saved as docx, xlsx, or ppts. It is a product for collaborative work, but be aware that if you cooperate with someone else on the same document, you will see the results of all people editing it.
As a matter of fact, the free product can only be used as an online version with all issues, whereas its desktop versions are quite expensive. and, obviously, it is mainly targeted at the Korean market.
---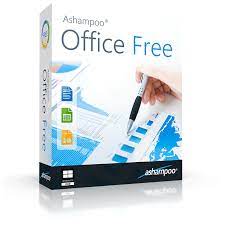 Ashampoo is a well-known company that has created a slew of applications in a variety of fields, including multimedia, system utilities, security, burning software, office software, and so on. One of their promotions is a free copy of Ashampoo Office.
It includes text processing (Ashampoo TextMaker), spreadsheet editing (Ashampoo PlanMaker), and slideshow creation (Ashampoo SlideMaker) (Ashampoo Presentations). Ashampoo Office is a Windows-only suite that supports Windows 10 and later (Windows 11 support is for paid Office 8). It supports all Microsoft Office formats up to and including 2010, including DOC/DOCS, XLS/XLSX, PPT/PPTX, and 14 languages. It's also worth noting that they provide a PDF Free editor, which could be a useful tool in the office.
---

DropBox Paper isn't quite an Office suite. It is primarily used for collaboration and team work on your documents. It is available online, with advanced commenting functions and easy switching from one device to another. It includes task management features, annotations, and a useful set of templates. It stimulates your creativity by transforming your documents into professional-looking presentations or allowing you to insert any link – YouTube, GIF, Pinterest, or sound – into your document. Embedding your favorite tools is also a breeze.
Free Office – final remarks
Some free Office suites only include basic office software for working with documents, spreadsheets, and presentations. Some projects include a PDF editor. Only a few office options recommend using additional tools such as file format converters. Aspose provides a wide range of special office tools and can be a great and free addition to your office experience without the need for any additional installations. You can try all of Aspose's apps for free – Aspose.Slides Free No Code Apps Online – to boost your productivity to unimaginable heights.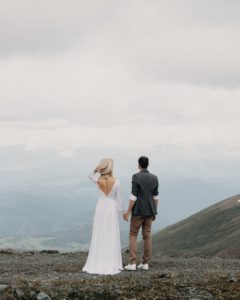 Posted in

News, Aspose.Slides App Product Family