Intro
When it comes to presentations, we all know that Microsoft PowerPoint used to be the go-to solution. For a long time, and for many of us, it was an apparent and natural decision. The world around us changed, as it always did. It has become mobile and remote-based in so many industries that were never previously considered for that. New kids on the block appeared to become Microsoft PowerPoint alternatives, with new ideas and principles embedded. We are witnessing the emergence of new wants and expectations. PowerPoint, while still a standard in the presentation sector, is no longer the sole attendee. So, what additional tools may be used to view presentation files, namely, PPT or PPTX?
Free PowerPoint alternatives online

That is an obvious choice. Why look elsewhere when Microsoft provides a free alternative?
Microsoft PowerPoint Online provides most, but not all, of the basic functionality. You can view your presentation in the browser, of course. You can also edit current slideshows, create new ones, share them with others, and even use the Slideshow mode. The best part is that you don't need to install anything. The sole prerequisite is that you have a Microsoft account. The online application is, of course, compatible with all versions of PowerPoint. You can utilize PPT and PPTX file types. PPT, PPTX, PDF, ODP, and images are among the file formats that can be saved.
This online product is a component of our previous blog post, Free Microsoft Office – Just Get It.
---

Another major contender in the presentation business is Google Slides.
The solution was designed from the start to be used online. It was created with to become a PowerPoint alternative with many functions you can easily recognize. In addition to viewing your slides, you can edit and share them, as well as add images and media. It has excellent features for live collaboration and teamwork. Slideshow mode is also available.
Google Docs now has offline capabilities, but you'll need an internet connection to get started.
It is Microsoft Office compatible. PPT and PPTX formats are supported. Your slides can be saved in PPT/PPTX, ODP, PDF, TXT, and a variety of graphic formats.
---

This product represents Apple, or more specifically, the iWorks suite. This program is compatible with Microsoft PPT and PPTX formats, as well as the native Apple KEY format. Keynote, PDF, and PowerPoint are file formats for saving and sharing your work (PPTX).
It primarily provides basic features such as tables, charts, photos, text fields, animations, commenting, slideshows, and collaborative tools.
---

SlideShare is a LinkedIn product with the primary purpose of representing your profile and increasing your reputation. Its operations are geared for viewers. To put it another way, you can upload your PPTX file but not edit it online. However, viewing is greatly simplified. A static presentation is displayed, with no support for multimedia, animation, or triggers. You can make your own presentations, but your authoring options are limited.
Email, link, embedding, and WordPress shortcode are all options for sharing your assets. It also has a well-developed statistics system for tracking major findings such as total views, shared, downloads, comments, and so on.
---

DropBox Paper is more of a collaborative effort and teamwork tool than the traditional Office application. It is more similar to note-taking apps than to Microsoft Office or Google Docs.
It provides a good range of media integration options as well as the ability to link and share your files with a large number of programs, like Trello, Zoom, Canvas, Outlook, WhatsUp, Teams, and so on. PPT/PPTX files can be viewed and shared. It offers a simple interface, but you can't edit your slideshow. You will need to utilize some of the suggested alternatives, such as PowerPoint Online, Google Docs, or PowerPoint itself, if it's installed on your computer system.
---

Zoho Show is a component of the Zoho Workplace web package. To acquire access to the program, just like with Micrisoft PowerPoint or Apple Keynote, you must first sign up with Zoho Workplace. Zoho Show is a sophisticated PowerPoint-compatible software with features reminiscent of market giants such as Microsoft, Google, and Apple's Office suites.
Editing includes a wide range of customisation (themes, fonts, shapes, colors, and so on), vizualization (animation, infographics, smart elements, and so on), and numerous other features such as collaborative tools and multiple sharing possibilities. Templates are more sophisticated than those found in Microsoft Office or Google Docs.
PPT, PPTX, ODP, and PPSX are supported import formats. PPTX, ODP, PPSX, HTML, PDF, and images are the output formats. Sharing functions enable you to define access levels for your companions and view version history. When your presentation is finished, you can easily publish or broadcast it to your online audience.
---

Pitch is another strong player in the collaboration tool market. It was created with the intention of becoming a replacement for Google Slides. It has great templates, customization options, and is quite simple to use. But, once again, its strongest suit is teamwork.
Pitch currently has a limited set of importing options due to its beta status. As a result, you can only import PPTX files. It recommends using Google Slides or Keynote (or any other software) to convert to other formats. You can export your files as PDFs or share a link to them.
Editing entails a variety of tasks. You can use text, multimedia charts and tables, embed objects (from YouTube, Vimeo, and Loom), and record audio. There is a good selection of stickers and shapes.
Teamwork options allow you to set and update the state of your deck, delegate slides or even the entire pitch deck to team members, not to mention comments, reactions, and notes. You can quickly develop bespoke templates. An excellent tool is Live Call, which allows you to video call any of your team members who opened your presentation.
---

Aspose Viewer is a simple light-weight software for viewing your presentation online. There is no requirement for installation or registration. You simply go to the app's page and upload your file.
The application accepts PPT, PPTX, and ODP files. You can also save your file in one of three formats: PPTX, PDF, or HTML.
The software also includes an Edit option. You can change the font and image settings before saving the final product as PPTX.
---
Microsoft PowerPoint – a guiding light or a milestone?
As one can see, PowerPoint is still an application taken as a reference by many developers. However, that search for PowerPoint alteratives is a clear trend on the way attempting to remove it from power. Actually, it does not matter if such attempts are succeeded by failure. In any case, the final result is user-oriented in order to obtain diverse and well-developed products for the whole variety of tasks we can think of in office settings. And you should not forget to check free online apps from Aspose – check them out at the Aspose.Slides Family page.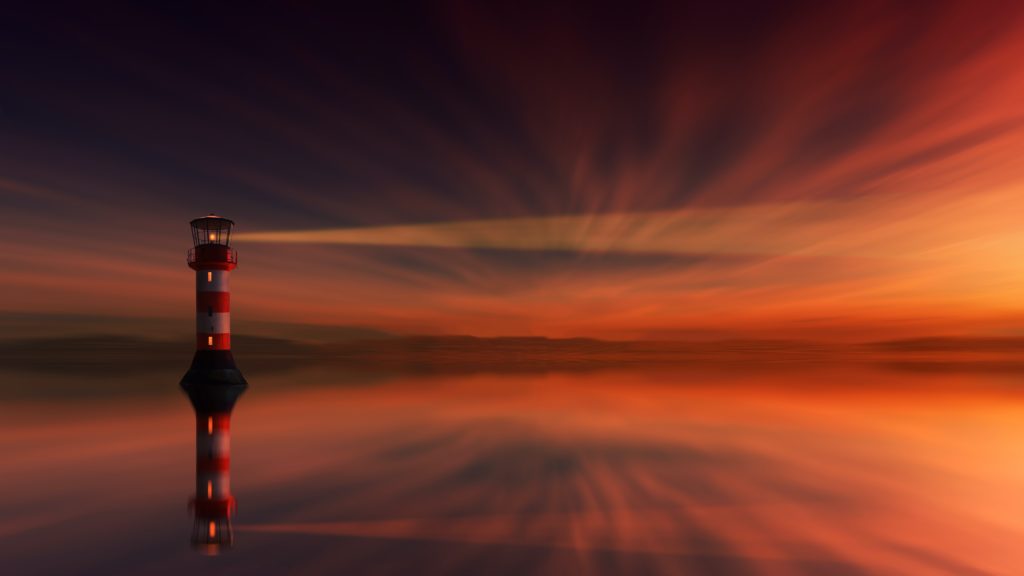 Posted in

News, Aspose.Slides App Product Family