Word, Excel, and PowerPoint – the Holy Trinity

Word, Excel, and PowerPoint are the de facto productivity program standards. In practice, if you've ever seen a computer in any form, such as a PC, Mac, tablet, or smartphone, you've probably heard of the trinity. These programs are part of the Microsoft Office software family, which also includes a number of other useful tools for handling various business activities. However, the classic triad serves as its basis. When people talk about an office suite, they usually mean Word, Excel, and PowerPoint. Other applications are viewed as extra options.
So, Word is a powerful text processor. It concentrates on managing various texts, with a plethora of tools for creating, editing, and improving your text-based output – articles, monographs, chapters, and so on. Excel is great for building electronic tables. If you need to deliver information in a table format, complete with intricate computations, dependencies, and, eventually, charts, this is an option. PowerPoint is a presentation software. It covers the broadest spectrum of related jobs, from simple text-based slides to complicated solutions incorporating animation, sound, video, and whatever else you would need to showcase your product or idea in the most appealing way.
The Splendors and Miseries of Perfection
Without a question, Microsoft Word, Excel, and PowerPoint are excellent products, but being a standard does not imply that they are without flaws. There is always some criticism, and there are always certain features that remain never implemented since they are not popular, not actually demanded, too hard to work on right now, or quietly and indefinitely postponed. In practice, it meant that alternatives appeared rapidly after MS Suite joined the market and have continued to grow.
Several difficulties have been raised in the past. You must pay for MS Suite, and that subscription might be pretty costly at times. The Suite is closely related to the Windows operating system. It has some proprietary constraints, such as font or file format limitations. Another factor that is usually emphasized is compatibility. Office suite is tied to your machine in the globalized community, forcing you to install it first. What about file sharing? Is it really that simple? In truth, not always.
Word, Excel and PowerPoint reconsidered
There are a lot of possibilities right now, so let's go through some of them briefly. And, because we're discussing alternatives to three primary productivity programs, namely Word, Excel, and PowerPoint, we'll concentrate on those, with additional suite components mentioned only if necessary. Naturally, we cover office programs that are compatible with Microsoft Office or can generate files you can open in MS Word, Excel, or PowerPoint.
Google Docs / Google Workspace

One of the most popular alternatives to Microsoft Office, with Google Docs representing Word, Google Sheets representing Excel, and Google Slides representing PowerPoint. Except for Microsoft Access, there are additional solutions in the free suite version that can satisfy even the most demanding power users. The suite works perfectly and there is no need to download or install anything. Your sole requirement is a web browser. In other words, Google Workspace is system-agnostic, and it doesn't care if you have a PC, Mac, Linux, or iPad. As a result, you can easily create, edit, and share diverse documents such as text files, presentations, and tables. This is its strong point, but it is also its vulnerability. For pleasant work, you must have a robust Internet connection. There are plugins that provide offline performance, but they are not as stable or convenient as online work. Also there is a premium version, but you just need it to have additional capacity on your Google Drive.
Apple Office Suite / iWork

It is without a doubt the finest alternative for Mac users and Apple aficionados. Pages, Numbers, and Keynote can be used in place of MS Word, Excel, and PowerPoint. It is especially useful for individuals who are deeply embedded in the Apple ecosystem. To use Microsoft file formats, you must first import your files. This activity usually works correctly, but you may have problems due to missing typefaces, layouts, or image sizes. When you're finished, you can save your papers in MS Office formats (.DOC/.DOCX, .XLS/.XLSX, or .PPT/.PPTX) or a variety of other formats (such as .PDF). Also, avoid sending anything created in native Apple formats (like .PAGES, .NUMBERS, or.KEY). iWork compatibility isn't great, and you might have difficulties opening these files with non-Apple software. To assist with this, you might want to try Pages, Numbers, or Keynote for Cloud, but you'll need your Apple ID first, and it's also your Internet connection-dependent story, as we've stated above.
Apache OpenOffice

If you believe that affordability is the most important consideration, this is one of the most popular productivity suites. Naturally, there is always a cost in terms of functions and decorations, but you don't need to pay for that. According to their website, Apache Open Office is a free and open productivity package. It is being created as an open-source product. The negative is that new features are dependent on the community and may take some time to deploy. There are Microsoft Office alternatives such as Writer for Word, Calc for Excel, and Impress for PowerPoint. The product is well-established and well-known. Although the suite has its own XML-based file format, your work may be opened and saved as Microsoft files.
WPS Office

This is a Chinese version of Microsoft Office. You can use it for free, but there will be advertisements displayed. It costs roughly USD 30 to remove it. The suite is accessible on a variety of computer platforms, including Windows, Mac, and Linux, as well as mobile devices, like iOS and Android. In this example, the names of the Microsoft counterparts are simple to remember and use: WPS Writer, WPS Spreadsheet, and WPS Presentation for MS Word, Excel, and PowerPoint, respectively. It supports file types that you might require to communicate with your coworkers. To some extent, the ability to try it for free before deciding whether or not to pay for the membership is an advantage. It also has additional functionality for PDF documents (such as editing) and file format conversion. Even with the free version, the makers claim to support up to 47 common document formats.
SoftMaker FreeOffice

Another productivity software that claims to be the finest MS Office alternative. It is compatible with Windows, Mac, and Linux. It also includes the FreePDF editor (guess what it does). The FreeOffice equivalents for Microsoft products are Presentations for PowerPoint, PlanMaker for Excel, and TextMaker for Word. The suite supports opening and saving MS file formats such as.DOCX, .XLSX, and.PPTX. It also features enhanced touchscreen functions as it can be used on Android tablets; meanwhile, iOS users are out of luck. Another intriguing feature is that the suite offers free technical help, which is a really cool feature for a free product.
LibreOffice

The suite is, in fact, a clone of the previously mentioned OpenOffice. It appears that the OpenOffice team decided to fork their work in order to create another free alternative. It also gives you access to related applications, such as Writer for Word, Calc for Excel, and Impress for PowerPoint. It is also available in portable and desktop versions for Windows, Mac, and Linux. It's worth noting that LibreOffice currently lacks mobile versions, however Collabora's LibreOffice-based products are promoted on its website. Although LibreOffice is free, donations are appreciated.
Zoho Workplace

Another intriguing idea for replacing Word, Excel, and PowerPoint. It is primarily geared at business customers and includes capabilities such as Writer (as Word), Sheet (as Excel), and Show (as PowerPoint) as online Word, Excel, and PowerPoint with all of their strengths and drawbacks. It is tightly focused on business and team interaction, therefore despite its wide feature set, it may not be ideal for everyone. But, you never know, it might be worth a trial in your specific circumstance.
Microsoft 365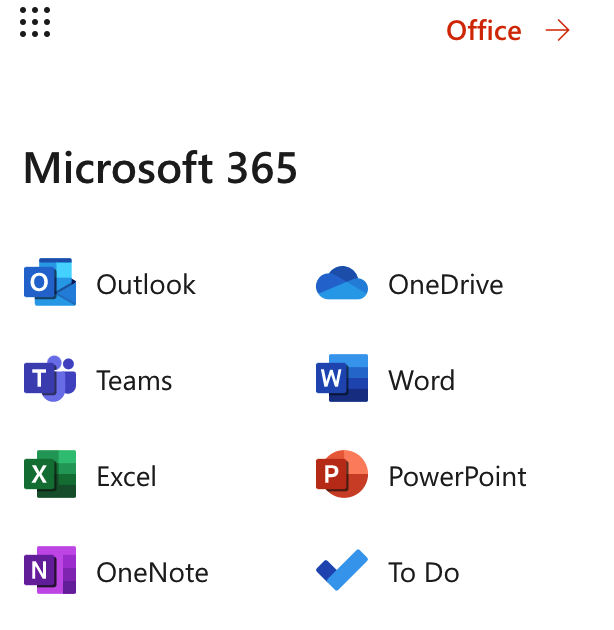 Office alternative searches may eventually lead you to an unexpected answer known as Microsoft 365. It appears illogical to seek a genuine alternative to Microsoft products. What benefits can be obtained from the same company's product? But don't make a hasty decision. First and foremost, it is free. Second, having browser-based Word, Excel, or PowerPoint may be enough to keep you in the ecosystem you're used to and avoid any transition-related issues. Furthermore, with one of the subscription plans, you can have these programs as offline installations along with some other software if necessary.
Effective Productivity Assistants

Office suite consumers have specific requirements and expectations for their products. And one can hunt for and find a specific answer to a present problem. However, we should not overlook other tools that can be beneficial complements to your Word, Excel, or PowerPoint. In reality, it is unimportant how one calls them as long as compatible file formats can be used without significant difficulty.
Aspose provides a broad array of tools to handle a number of different tasks online. And no extra installations required. PowerPoint-related apps allow you to convert PDF files into presentations, merge many PowerPoint presentations into one or break one into fragments, modify your PowerPoint presentations, and create a video from your presentations. The Viewer app just displays the presentation and allows you to save it in another format, such as PDF or HTML, to share with your colleagues. While Converter, actually, transforms your PPT or PPTX files to PDF, to Word, to JPG and PNG.
The Collage app is terrific for coming up with new ideas using existing images, and Text-to-GIF is fantastic for adding exciting animation to your slides. The Chart app generates tables based on the information you input. From PowerPoint and OpenOffice presentations, it is Parser that is able to extract text and pictures.
So Microsoft Office's Word, Excel, and PowerPoint aren't your only options. It depends on your needs. Everybody uses Word, Excel, and PowerPoint, but there are plenty of situations complete set of functions is in no need. In many cases simple tools solve problems in clearer, intuitive, user-friendly way. The contemporary market is broad and diverse in terms of solutions. There are other software assistants that solve specific tasks without the need for any Office application to be installed on your computer. And it is up to you to choose which of them to employ on your journey.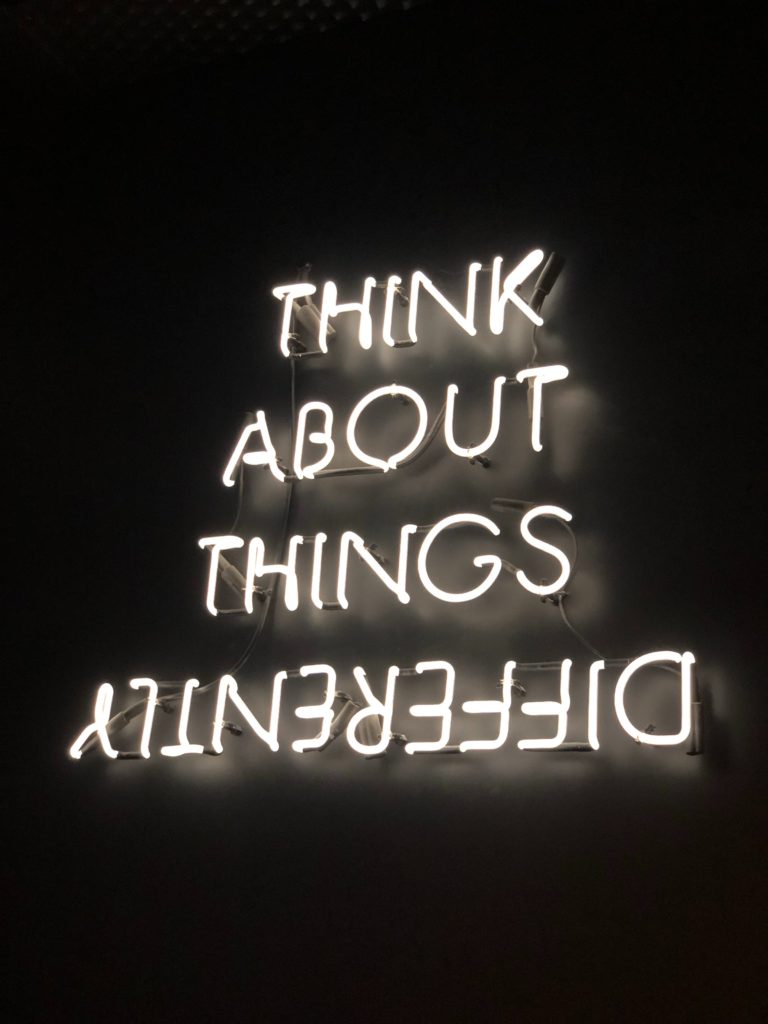 Posted in

News, Aspose.Slides App Product Family