Intro
As we all know, PowerPoint presentations are not always enjoyable. They become more engaging when multimedia elements like audio or video are added. But after deciding to incorporate audio in PowerPoint, what are our options? Is there any additional ways to make this job faster and more enjoyable?
PowerPoint might be used to create a video presentation if music is played throughout each slide.
Slide changes with background music
The addition of audio effects to the animation triggers
One or more slides have audio playing with them. For example, it may be recorded explanations or background music.
Audio in PowerPoint – where it comes from
Choosing the audio source is the first step. The easiest approach to get background music is to search for it online. On the Internet, there are many of them. Take Pixabay, for instance.
If you wish to take a favorite segment from a movie or television program. For that you can use Aspose MP4 to MP3 Converter to simplify things without the need to look for complicated software. There is no need to download or pay for this internet software. It really is user-friendly. All you have to do is choose an audio format—MP3, WAAV, or WEBM—and upload your file.
The final option is to record your own audio.
Adding your recorded audio in PowerPoint
Select Audio > Insert > Record Audio.
In the Name box of the Record Sound dialog window, give your file a name.
To begin recording, click the Record button.
When you're done, press the Stop button.
Press the Play button to start listening to the recorded sound.
Click OK to insert the audio you've recorded.
To quickly modify your audio, click the Trim Audio button in the Playback menu after choosing your audio file icon on the slide.
Adding pre-recorded audio
Compared to the preceding list, the task at hand is considerably easier.
Click the Audio > Audio from File menu.
Select your file in the dialog box and select the Insert button.
Once more, choose the audio file icon on the slide and choose Trim Audio from the Playback menu to easily alter your audio.
Finally, a tiny speaker icon is displayed on your slides to represent your audio. You can choose how to play the music by selecting it or hovering your mouse over it (in Slide Show mode).
Tuning your audio playback
The Playback option in PowerPoint is where you can change the audio parameters. When you click the audio file's speaker icon, it becomes visible. To access the Playback menu, click this item. Despite the fact that most of the settings are indeed straightforward.
The Volume drop-down menu is used to control sound volume.
The Start menu controls when your audio is to be played:
In Click Sequence – After a predetermined number of clicks once the slide is displayed, at which point audio is turned on along with other things on the slide changing sequentially.
Automatically – After the slide is displayed, audio plays automatically.
When Clicked On – The audio starts playing when you click the icon.
When you choose Play Across Slides, your audio plays in the background of each slide.
Your audio is played repeatedly until you manually stop it using the Loop Until Stopped feature.
Your audio icon is hidden during the slide show once the Hide During Show option is checked.
To completely reset all of your audio playback's settings, press the No Style button.
Checkboxes for Play in Background are set Hide during Show, Play across Slides, Loop until Stopped, and Start drop-down to Automatically.
Setting the fade in and fade out in seconds in the Fade Duration panel is another wonderful option.
Final considerations
Presentation is undoubtedly more than just audio. When creating and working with your presentation files and materials, Aspose provides a family of numerous free online apps to meet a variety of purposes, among them – Collage, Conversion, Import, Merger, Viewer, Editor, Chart, etc. Additionally, our blog offers numerous posts with how-to's, tips, and techniques on a variety of topics. A few examples are articles on GIF Makers, Pie Charts, Free presentation templates, Microsoft Office alternatives and many other. Check them out!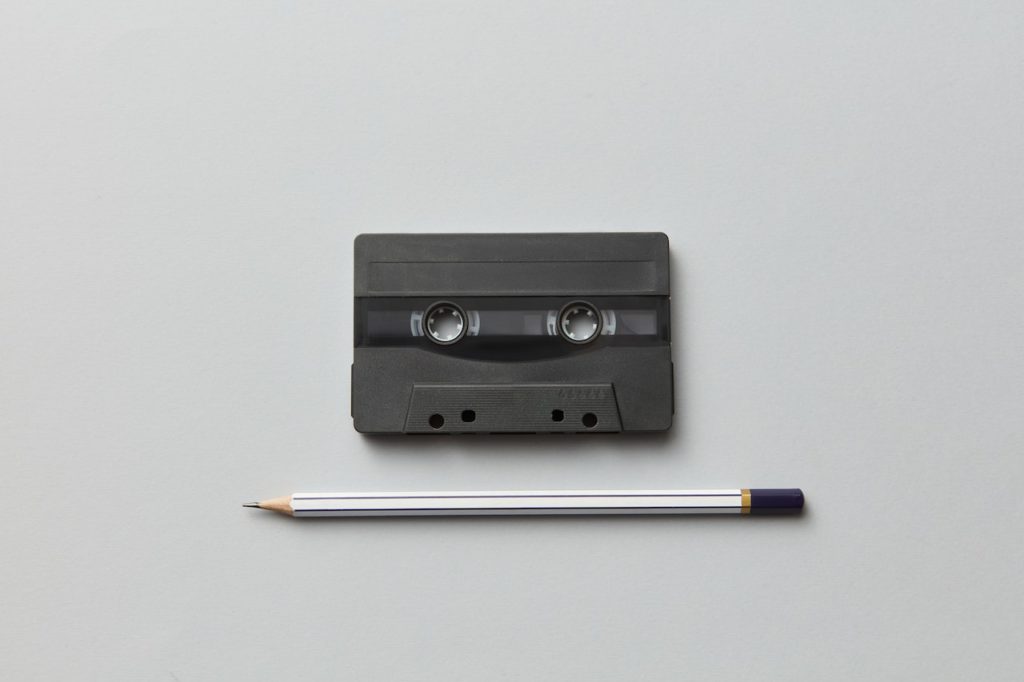 Posted in

News, Aspose.Slides App Product Family