In many cases, you may need to merge multiple JPEG images into single JPEG image. For example, combining two documents photos or combining parts of panorama photos, etc.
The usual way to do this is to use an image editing program like GIMP or Adobe Photoshop. To do this lets create a transparent image large enough to accommodate each of the multiple JPEG files tiled together, then create a layer for each image and place one file per layer. After that, we can export the result and save it in the final file.
But if you are not an experienced user, this can be difficult for you. You have a number of questions: where to download the software, how to install it, how to work with it after installation?
Kinds of image combining
In addition to basic operations for combining PDFs, our Aspose.PDF Merger is able to perform some specific operations like merging several JPEG files into single one.
Now we support two options: vertical and horizontal combining.
Vertical combining works in the following way. Vertical alignment works as follows. All images should be arranged from top to bottom.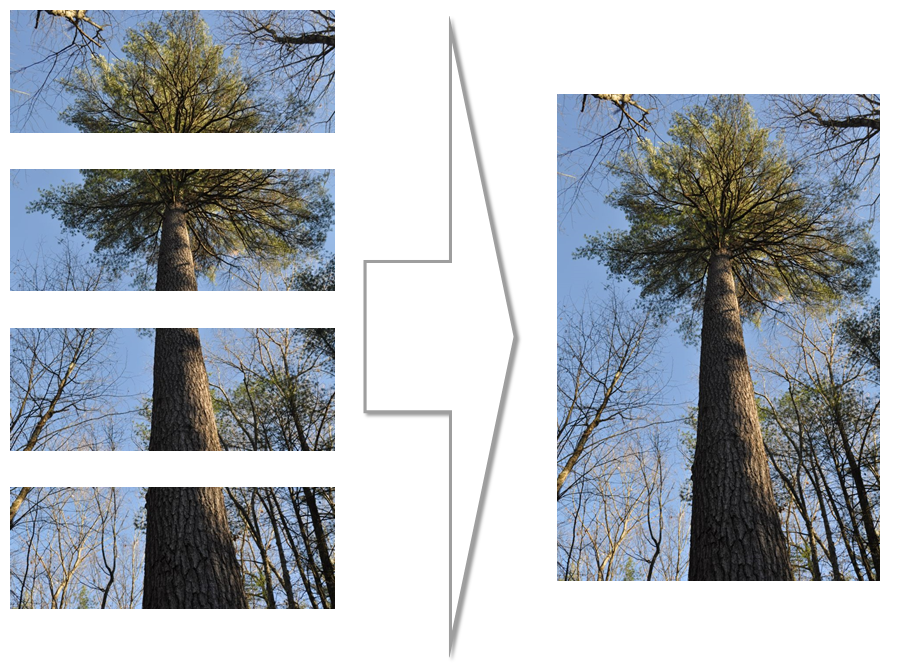 Horizontal combining works in the same manner the images should be arranged from left to right.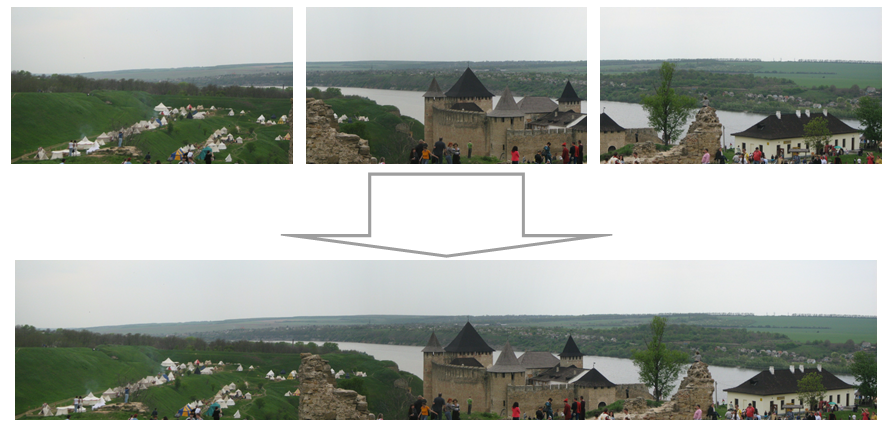 How to merge multiple JPEG files into single JPEG
To combine JPEG files into single PDF please do following steps:
Go to predefined link that points to JPEG to JPEG merge operation, drag and drop your JPEGs in.
Rearrange the images in the correct order.
Click 'Merge' to combine the images.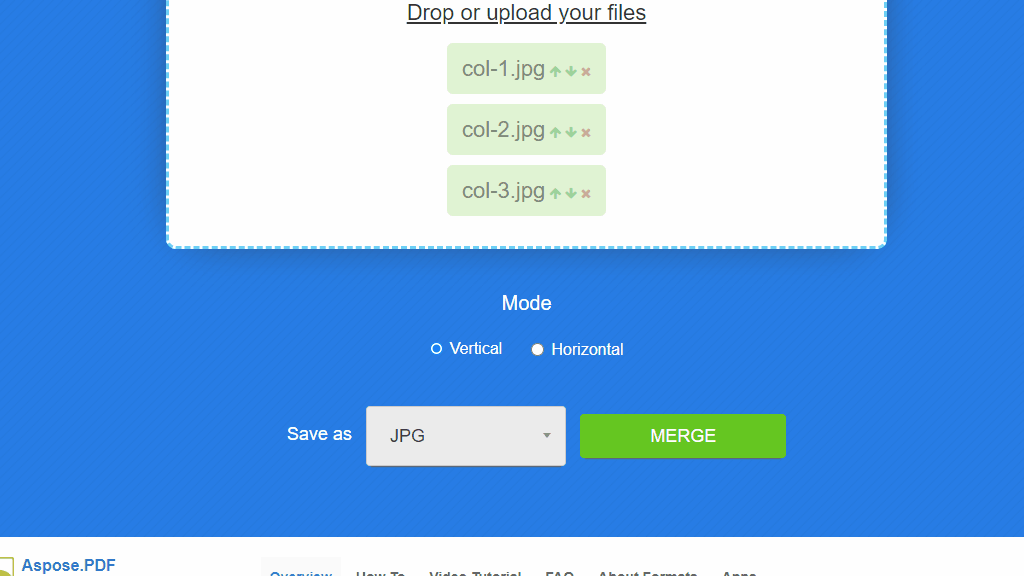 Download your single document on the next page.
When the merge process is complete, you can download or preview the final file. The file can also be sent by email, but it should be borne in mind that the file is stored on the server for no more than 24 hours since it created.
Posted in

News, Aspose.PDF App Product Family