When you get a multi-page PDF document that contains two or more logical documents, such as an agreement and an annex, or pages of different documents have been scanned into one file, or you have annual reports up to the last 10 years and you only need the first 2, or just you need split PDF into multiple pages – what are you doing? We have a few easy solutions.
How to split the PDF file with Adobe Acrobat DC:
---
Open the PDF in Acrobat DC.
Choose "Organize Pages" > "Split."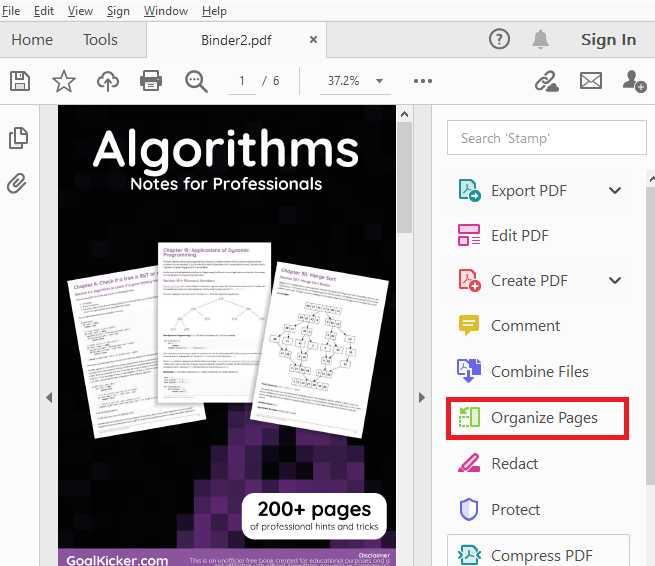 Choose how you want to split a single file or multiple files.
Name and save: Click "Output Options" to decide where to save, what to name, and how to split your file.
Split your PDF: Click "OK" and then "Split" to finish. You can use additional PDF tools to extract pages or delete pages.
Save as new file:
Name your new PDF file and click the "Save" button. That's it.
How to split the PDF file using Aspose free online tools
If you don't want to install PDF editing software on your computer and are looking for a quick fix, there are always online tools to take advantage of.
Splitting by page is the most basic and well-known method. This allows you to extract pages and separate the ones you need from the ones you don't.
In this post we will explain how to do this with Aspose.PDF Splitter.
Open your browser in Aspose PDF free application web site and go to Aspose.PDF Splitter App.
Click inside the file drop area to upload a PDF file or drag & drop a PDF file.
Click on "SPLIT" button, file will be automatically uploaded and split into separate pages.
And the splitting process will create an archive containing all the pages of the original document, each in a separate file. Click the "Download" button.
As in other online applications, you can also send a link to the PDF file to email address, but keep in mind that link is valid for next 24 hours only.
Posted in

News, Aspose.PDF App Product Family