Microsoft PowerPoint is a very popular application for creating presentations, and many applications have already been developed that allows you to view presentations online. But this was not always the case and to ensure the universality of the presentation was often converted into PDF. PDF is also a great format for presentations too. Slides will look exactly the same on any computer, screen, or even printed on paper. In the this tutorial, we'll look at how you can convert PDF to PowerPoint in just a few steps. All you need is a PDF to PPT converter (online and free).
Follow 3 simple steps to get a high-quality file in PPT format from PDF document.
Go to free Aspose.PDF Conversion App. We can use direct PDF to PPTX conversion link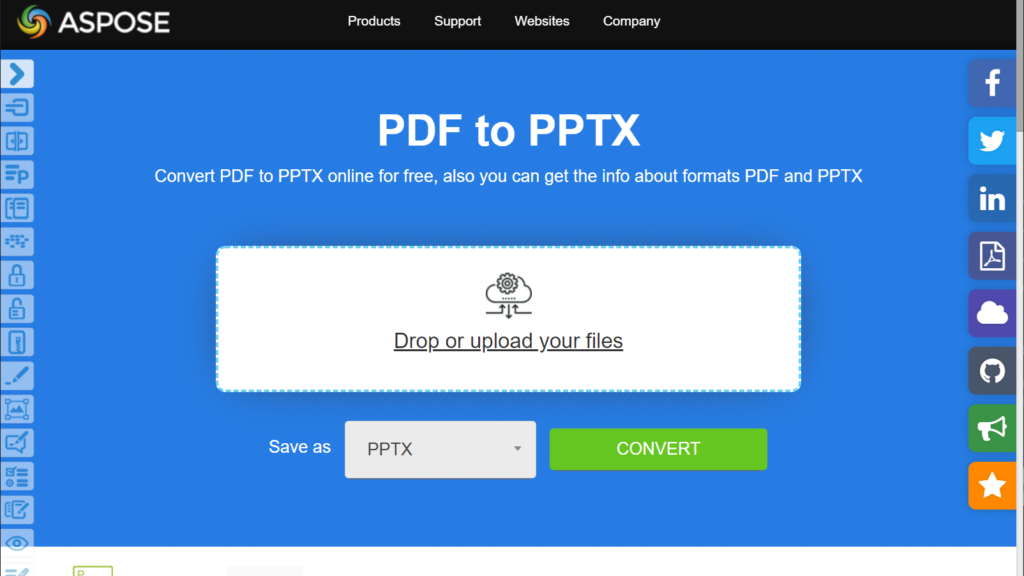 2. Upload the document and press Convert button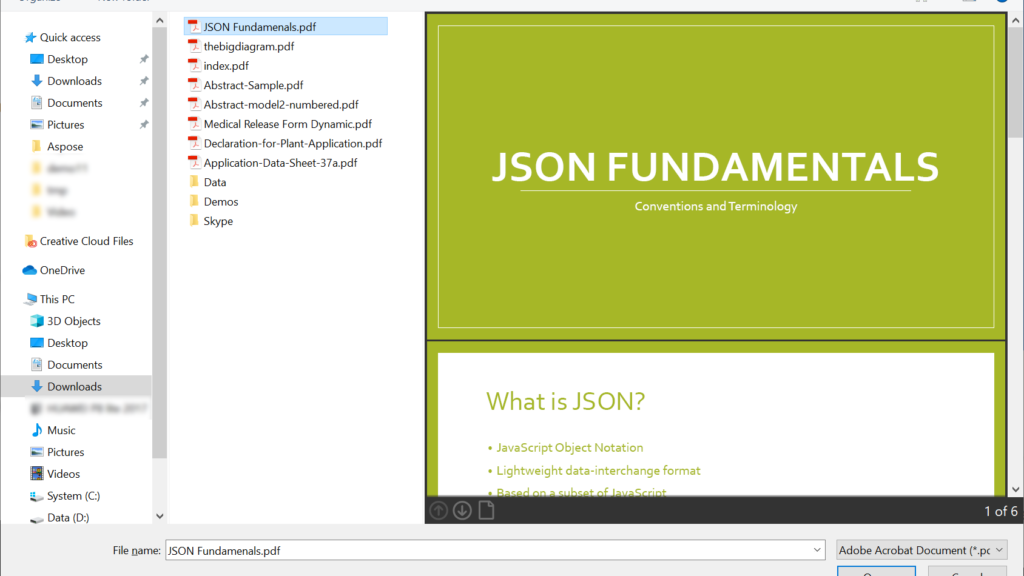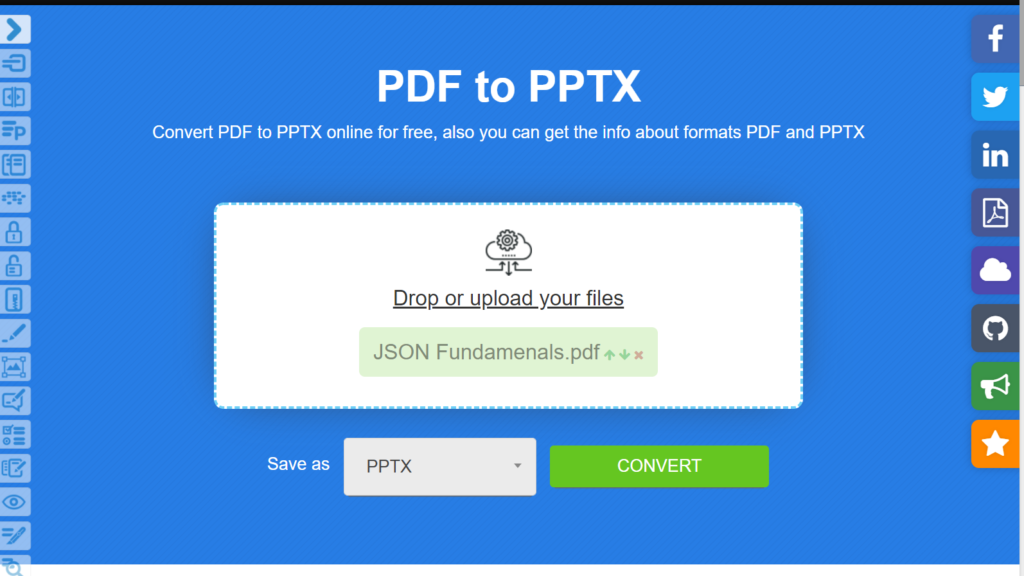 3. Download the result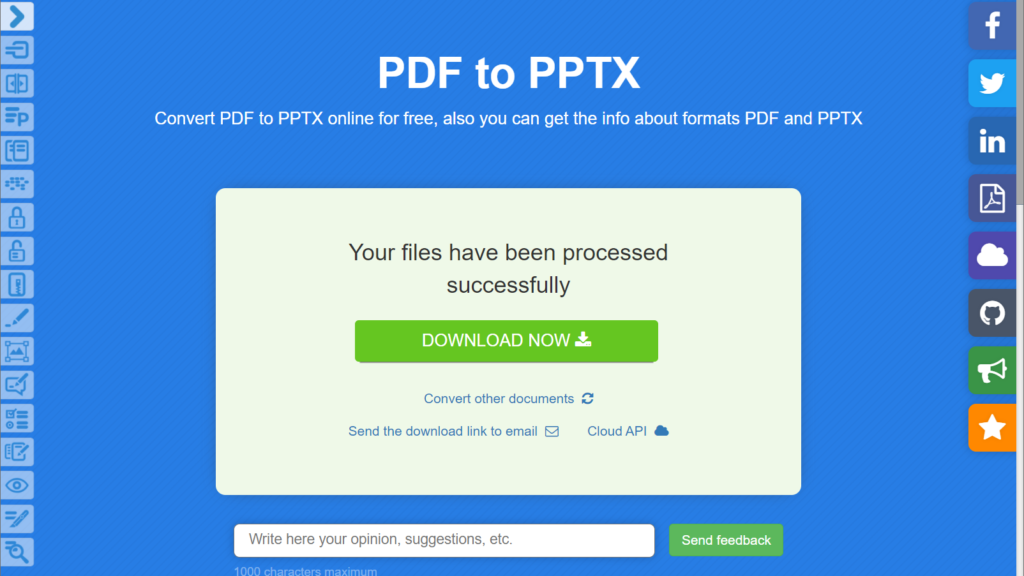 After download we can open and edit PPTX file in Microsoft PowerPoint or in another presentation editor.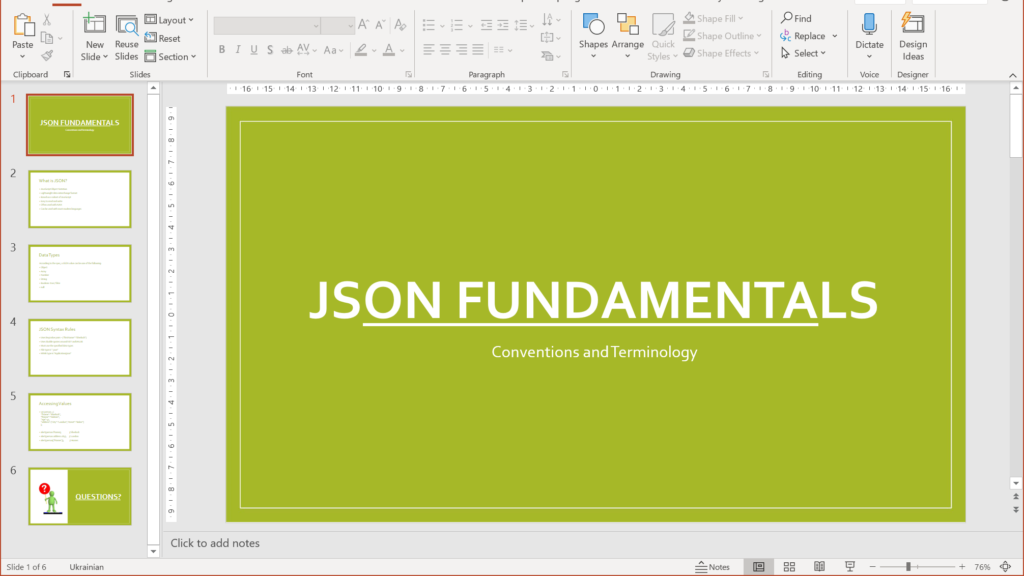 What pitfalls we may encounter when converting from PDF to PPTX?
if presentation was converted as images it will be restored as images;
if non-standard fonts were used in the presentation, they cannot always be restored to the presentation file;
How to convert PDF to PowerPoint 2003 File format
Earlier versions of Microsoft Office used the PPT format. Unfortunately, at the moment we do not have direct support for this format, so we recommend using the Aspose.Slides Conversion application to convert PPTX to PPT. This application can also be used to convert PowerPoint to PDF back.
Posted in
News