PowerPoint to PDF in 3 simple steps
With free Aspose PowerPoint to PDF online Conversion App you can convert PowerPoint presentations to PDF files.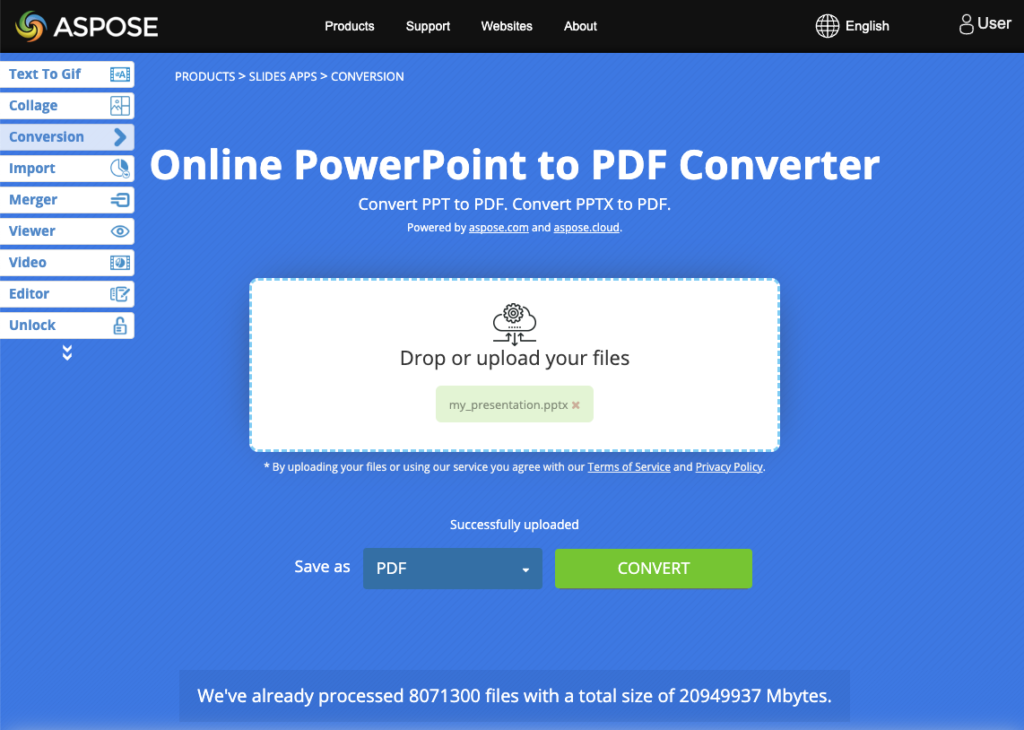 Conversion input presentation formats supported: PPT, PPTX, PPSX, and ODP. Simply drag and drop or select your presentation file in a dialog to upload and convert.
After that, select your output format (PDF is the default). In addition to PDF, the app offers a variety of other output file types. So, instead of being limited to PDF output, you can enjoy a wide range of formats.
After uploading your PowerPoint presentation and selecting the desired output format, click the CONVERT button. Your download link appears immediately after the file has been converted. Another option is to enter your email address to receive the download link.
That's all. The entire procedure takes only a few seconds. More technical information is available on the application page.
TIP
Important! When processing presentations Aspose's servers use Google Fonts. If there are other fonts in your files, you might experience some visual issues.
Check out a collection of useful Aspose apps helping you to handle PowerPoint and other file formats.
Posted in
Aspose.Slides App Product Family