PowerPoint to Image in 3 simple steps
With the free Aspose PowerPoint to Image online conversion app you can convert PowerPoint presentations to images of various formats.
Conversion input presentation formats supported: PPT, PPTX, PPSX, and ODP. Simply drag and drop or select your presentation file in a dialog to upload and convert.
After that, select your output format (JPG is the default). However, the app offers a variety of other output image types. So, instead of being limited to one image type only, you can enjoy a wide range of formats. Supported output image formats: BMP, JPG, PNG, SVG, TIFF, etc.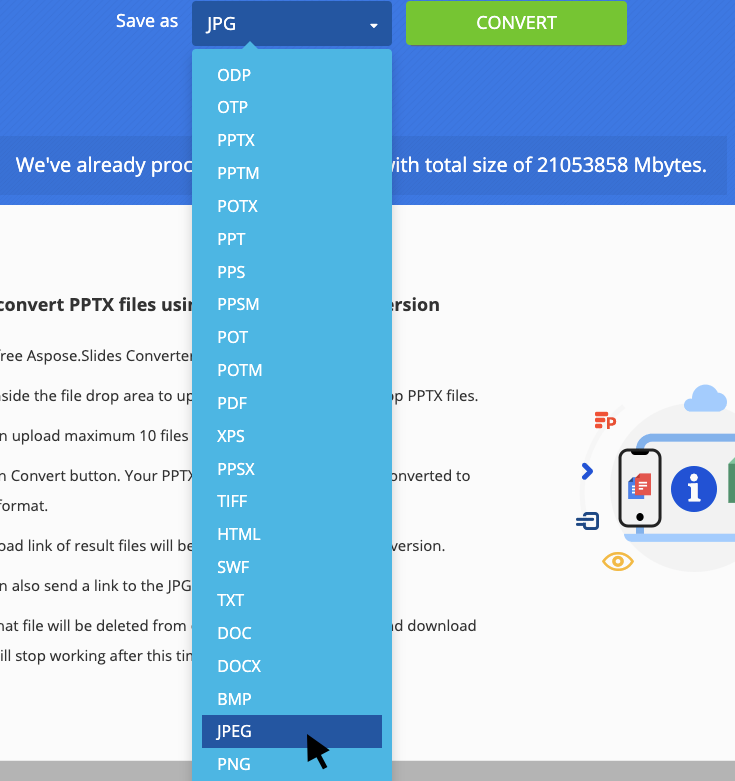 That's all. The entire procedure takes only a few seconds. More technical information is available on the application page.
TIP
Check out a collection of useful Aspose apps that help you handle PowerPoint and other file formats.
Posted in
Aspose.Slides App Product Family