Edit PowerPoint Metadata in 3 simple steps
View and make changes to the PowerPoint presentation metadata information using the free Aspose PowerPoint presentation Metadata Editor App
Input presentation formats supported for Metadata editing: PPT, PPTX, PPSX, and ODP. Simply drag and drop or select your presentation file in a dialog to upload and change its metadata.
Once your PowerPoint presentation is uploaded, you can use the Metadata Editor app to alter built-in and custom metadata properties. Once completed, click the Save button.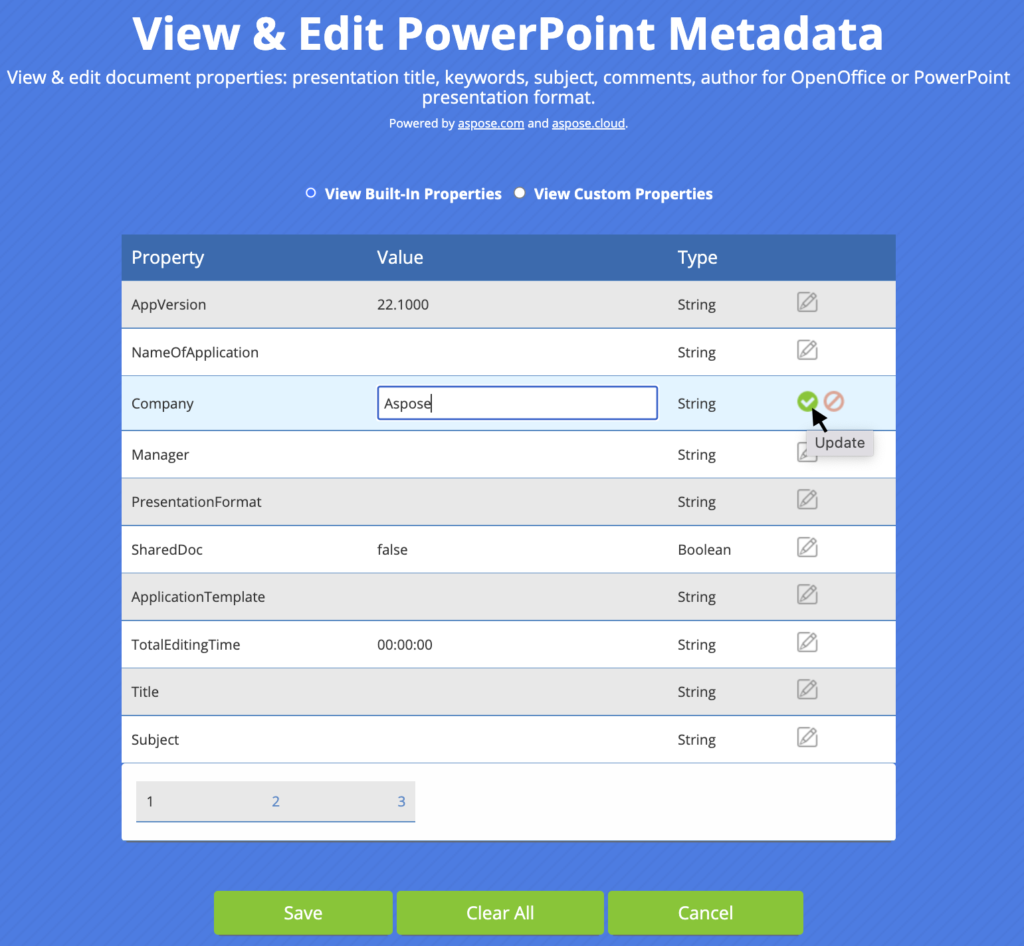 Finally, you can see that the metadata editing process takes only a few seconds and just 3 simple steps. Furthermore, additional technical information is available on the application page.
TIP
**Important!** When processing presentations Aspose's servers use Google Fonts. If there are other fonts in your files, you might experience some visual issues.
Check out a collection of useful Aspose apps that help you handle PowerPoint and other file formats.
Posted in
Aspose.Slides App Product Family