We are pleased to announce the Aspose PowerPoint Viewer App to view the Microsoft (PPT, PPTX) & OpenOffice (ODP) Slides with Page Thumbnails, Downloads, Zooming and many more features.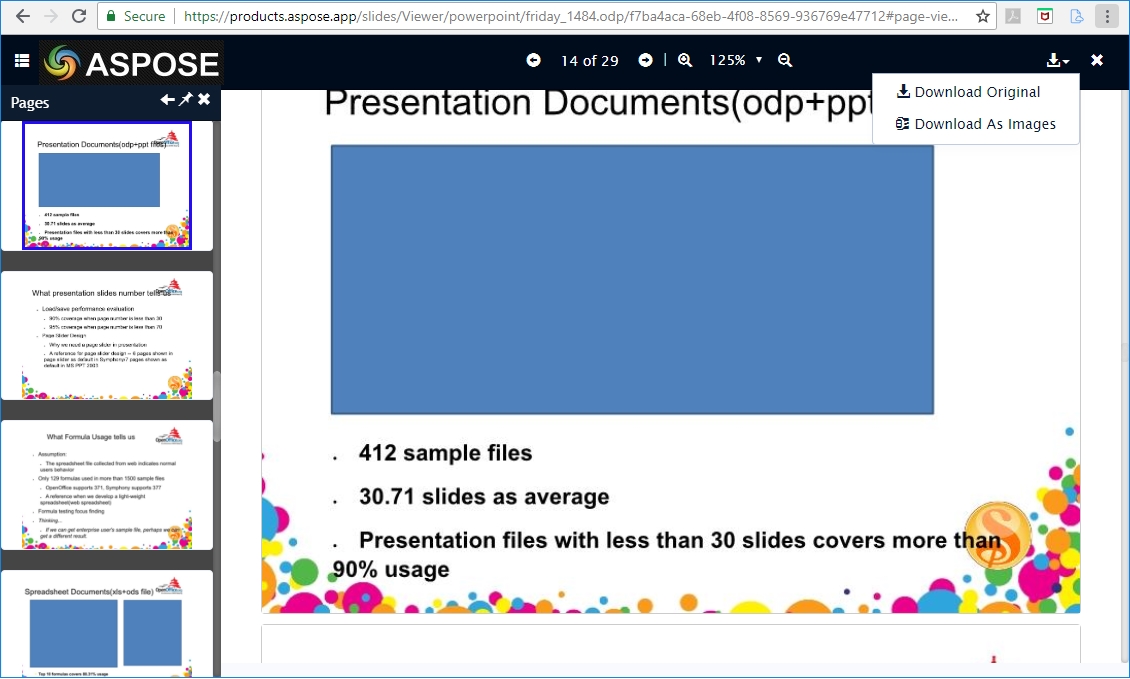 How to View the PowerPoint Slides?
Simple steps to view your PowerPoint slides.
just select or drag & drop your desired document to upload
App will automatically redirect to Viewer, that's it
Features Overview
Following are the features available in our free
Aspose.Slides PowerPoint Viewer App
.
View your files instantly without installing anything
Fast and easy to use
Supported formats:PPT, PPTX OR ODP (Microsoft & OpenOffice)
Viewe document pages as partial rendering for better document page rendering
View document pages thumbnails
Page view Zoom-In & Zoom-out
Zoom page view by percentage (%) & Fit page view to Width & Height
Paging: Move to Next & Previous page with Current & Total page count
Download document in original or image format
Free Support & Feedback
We always appreciate and welcome our valuable users to share their feedback to improve this application. We will be happy to know your thoughts and suggestions. Just create a forum thread and our dedicated support team will be there to respond.