Using cloud storage for image processing online
In the modern world, we are becoming increasingly mobile, enabling us to work from various locations. To remain efficient, you don't have to carry all the files you need with you. Utilizing cloud storage enables you to have the necessary files readily accessible and work from anywhere in the world. With the Aspose.Imaging free online app family, you can use a cloud storage for image processing, upload files to the application webpage from the cloud, process images or photo online, and save the results back to the cloud. For your convenience, Aspose apps support Google and Dropbox cloud storage integration.
The Aspose apps assist you in performing various image operations, such as conversion, merging, resizing, compressing, or cropping images. In our example, we demonstrate how to upload images from Google Drive to the Aspose.Imaging Crop app, crop the image online, and save the cropped image back to Google Drive. Visit the Aspose online app and select a cloud storage for file uploading.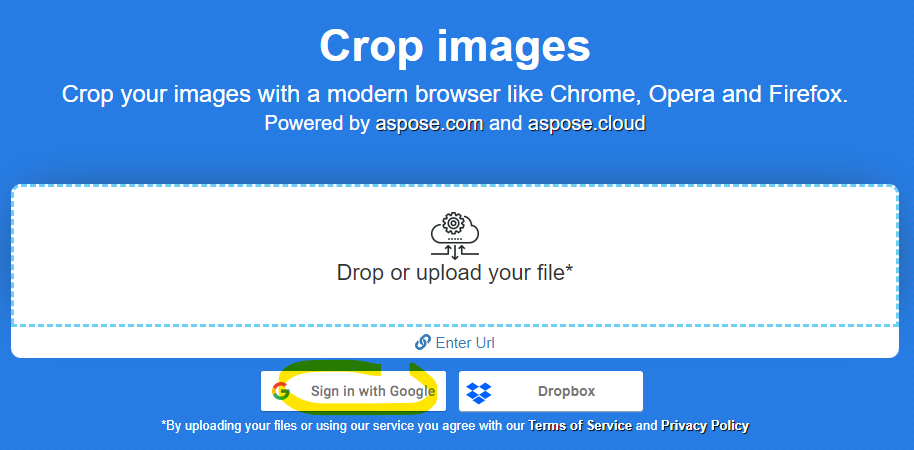 Upload image from cloud storage
After selecting a cloud storage account for image processing, you need to log in and grant access to your images for Aspose Apps to upload them into the online editing application.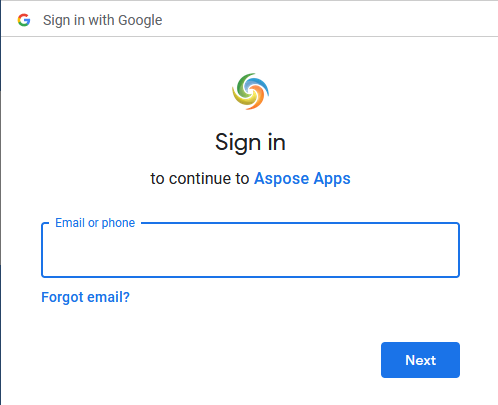 Further, select files from your cloud storage folder. By default, the files are filtered by popular image extensions. Choose an image and press the "Select" button to upload the file and continue image editing on the Aspose.Imaging web application.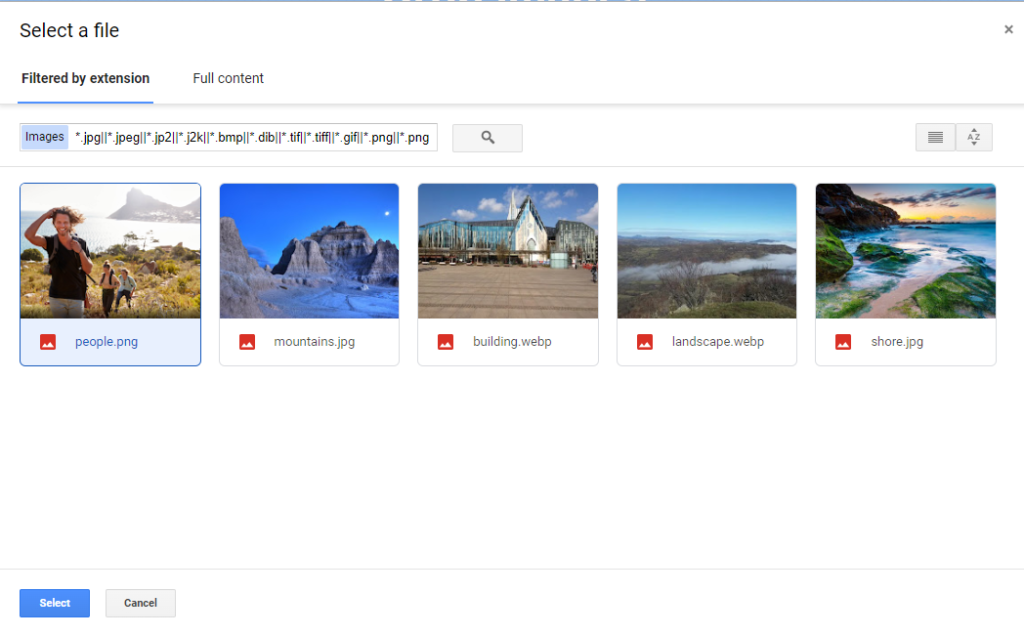 Process uploaded image online
Once the image has finished uploading to the online app, you will see a preview of the image in a window below. You can edit your image and select the area for cropping online. If you are satisfied with the editing preview, select a file format to save and press the "Crop" button to proceed. In our example below, we cropped the image and saved the result as a WEBP file format.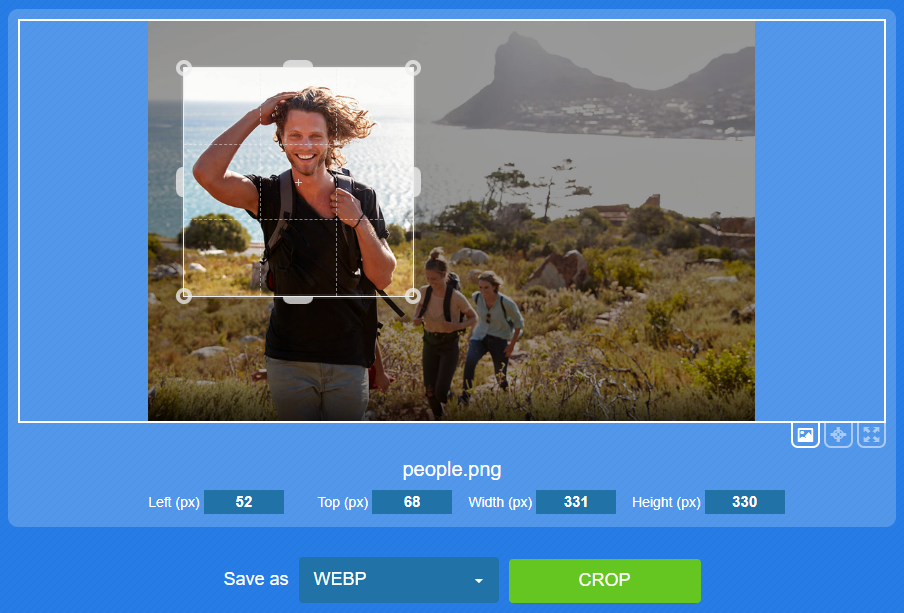 After a while, the image processing will be completed, and you will see a link to download the result to your local PC. Additionally, there will be buttons below to save the image to a cloud storage. Click on the cloud storage option to proceed.

Save resulting image to cloud storage
Then, the app will automatically log you into your cloud storage account and prompt you to select a folder for saving the image.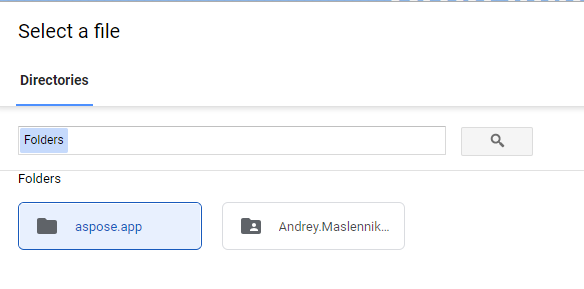 Finally, you will receive a confirmation that the images successfully saved to Google Drive.

As you can see, your cloud storage now contains the cropped image in WEBP file format.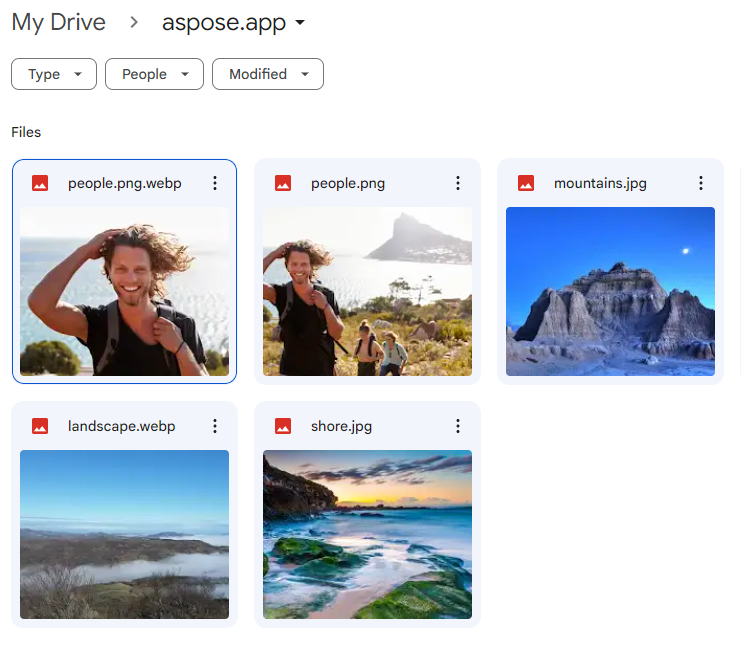 Conclusion
The integration of Aspose.Imaging with cloud storage provides you with the possibility to use files from the cloud for online processing. You can both upload images from cloud storage and save edited files back to the storage.
See also
How to edit your photo or image programmatically
Posted in
Aspose.Imaging App Product Family