PowerPoint and Word are some of the most popular presentation and document processing software ever released. While these programs share some features, they are mostly targeted at different use cases and events.
In this article, we intend to quickly go through some PowerPoint and Word use cases. We will then walk you through some tips on using PowerPoint correctly.
TIP
You may want to check out Aspose PowerPoint to Word Converter.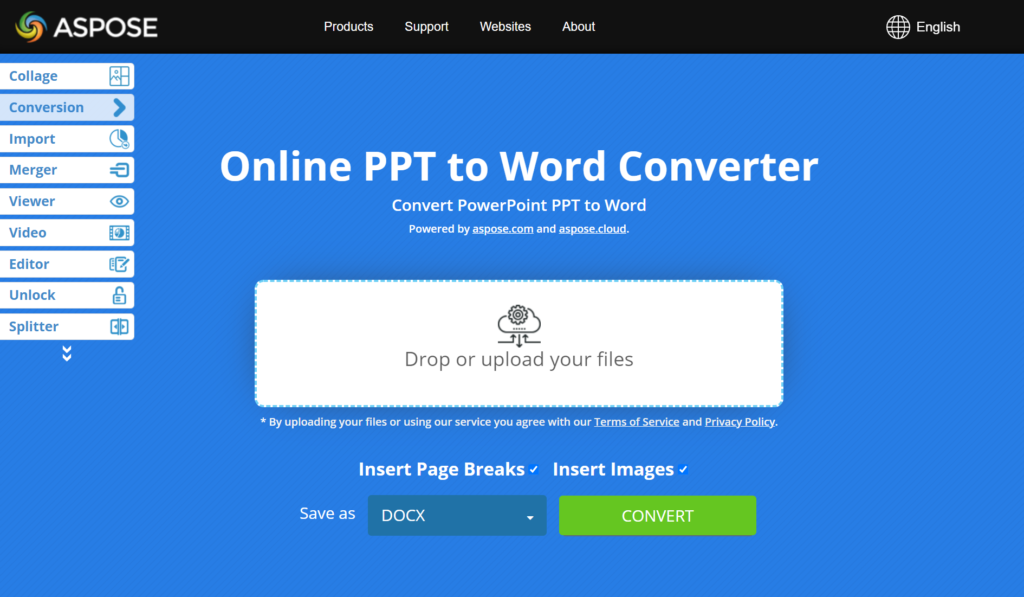 When to Use Word
You might want to use Word for
Online meetings
When you have an online meeting, especially one for which you have an agenda, report, or document that is meant to guide or encourage discussion, Word is likely to be your best option.
Ideally, you should send the Word document to the meetings' participants in advance. Or you can discuss short points in the document even before the actual meeting.
As a general rule, if the issues you plan to discuss in the meeting aren't voluminous enough to be put in a document, then you do not need to create a document. You are better off laying the issues bare and discussing them right there in the meeting.
We advise you to create documents only when they are needed.
Policies, Procedures, and Guidelines
If you are looking to prepare policies on something (especially internal policies) or procedures (how something should be done) or any material that is supposed to guide people, then Word is a great option. Instructional materials are likely to contain screenshots, graphs, or similar images. Such items are generally presented and reproduced better in Word than PowerPoint.
Self-study materials
If you are looking to develop content that people will later read on their own (without you presenting or explaining things), we strongly recommend you use Word.
When to use PowerPoint
You might want to use PowerPoint for
Live training programs
PowerPoint does its best job when it is applied sparingly like an electronic flipchart. For example, in a material for a training course, you will do well to place the objects you want the learners or participants to discuss or analyze in PowerPoint. For instance, consider an object model or instructions on performing a fitness task.
Handouts
By handouts here, we are referring to short, simple materials that contain only important points about a topic or course. Such handouts (when they are created in PowerPoint) usually serve as effective reminders and references for students or learners.
Webinars
PowerPoint shines when it comes to webinars (true webinars). Ideally, you should create one slide for every point in your program. Try to focus on slides that illustrate the most important points or ideas.
How to Use PowerPoint Correctly
When using PowerPoint to create a presentation for an audience, you may want to keep these tips in mind:
Avoid using many words
The content in PowerPoint should help your audience remember key facts. Ideally, your audience should get all the important information you (when you speak). Therefore, your PowerPoint shouldn't contain too many texts or written content.
Keep your audience in mind
When you design slides in your presentation, you have to use colors and styles that can be seen and interpreted easily. Do not add colors that can distract your audience or may your presentation unappealing.
Try to use a text that contrasts perfectly with your background so that the text stands out.
Use the right fonts and fonts size
If your presentation is going to contain written content, you may as well use appropriate fonts at the right size. For example, you may want to use Sans serif for texts because most people find this font easy to read on a screen.
In any case, whatever the font you choose, it should be big enough for your audience to read without them having to squint their eyes.
Use whitespace
Use images and visuals
Summarize statistics with charts
Posted in
Aspose.Slides App Product Family