We are pleased to announce the Aspose PDF Document Viewer App which comes up with features to view PDF documents with view document Page Thumbnails, Paging, Downloads, Zooming and many more features.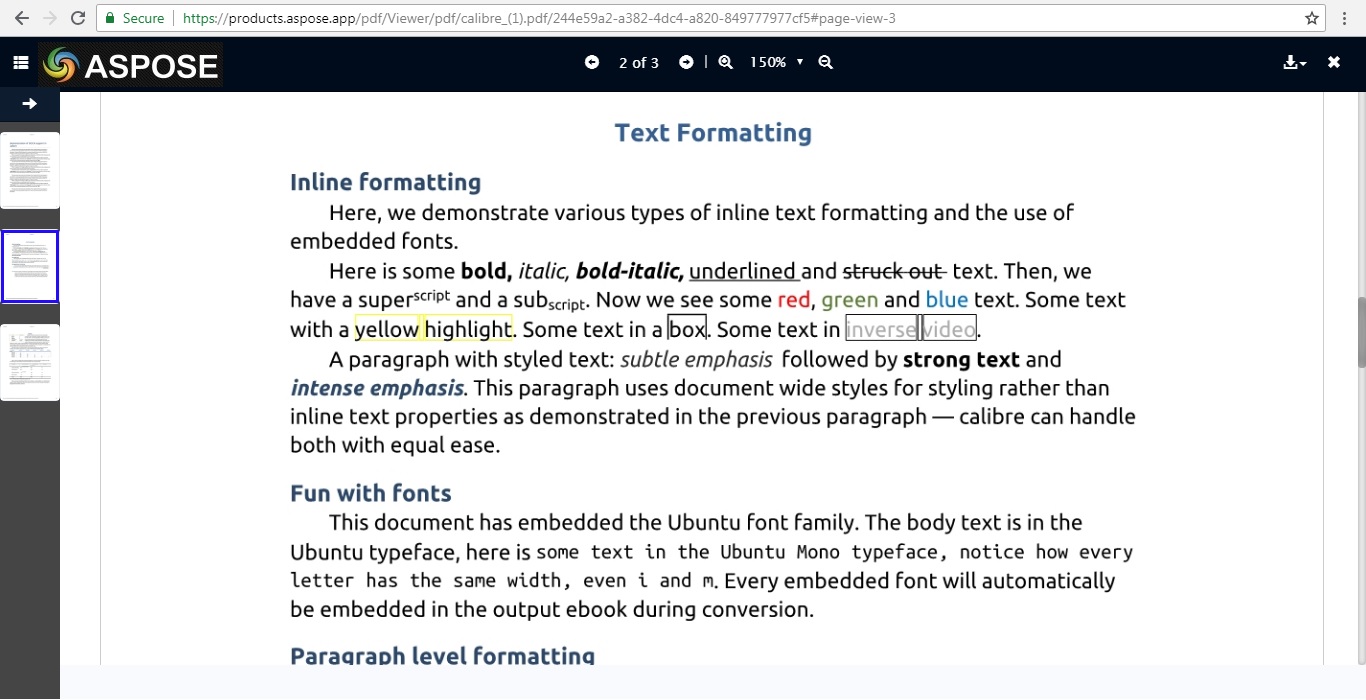 We recommend you to visit and explore this PDF document viewer app.
How to View the PDF Document?
Simple steps to view your PDF documents.
just select or drag & drop your desired PDF document to upload
App will automatically redirect to the PDF Viewer, that's it
Features Overview
Following are the features available in our free
Aspose.Pdf Document Viewer App
.
View your files instantly without installing anything
Fast and easy to use
Supported formats:PDF
Viewe document pages as partial rendering for better document page rendering
View document pages thumbnails
Page view Zoom-In & Zoom-out
Zoom page view by percentage (%) & Fit page view to Width & Height
Paging: Move to Next & Previous page with Current & Total page count
Download PDF document in original or image format
Free Support & Feedback
We always appreciate and welcome our valuable users to share their feedback to improve this application. We will be happy to know your thoughts and suggestions. Just create a forum thread and our dedicated support team will be there to respond.
Posted in
Aspose.PDF App Product Family